One of the most common emails we get is from clients saying, "HEY, MY FOREX FURY ISN'T TRADING." So, today we are going to address this, and provide solutions for any issues there may be.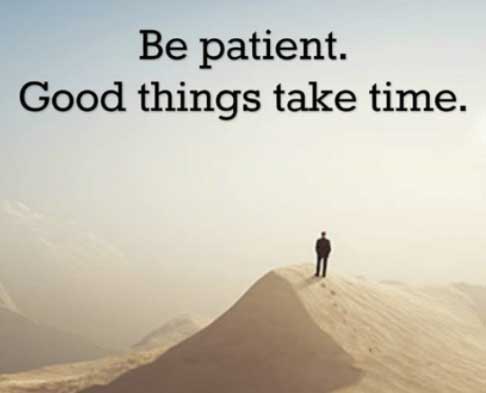 Be Patient
First things first though, if you just bought the software and just installed it, you need to be patient. On default settings, we only open trades during 1 hour, 4-5PM EST. If you read our about us page, you can learn more about our advanced time restricted trading approach.
So, unless an entire week has passed, it's very possible the software just hasn't traded yet. The software can go multiple days in a row without opening a trade, especially if you only have it set up on 1 MT4/MT5. Most clients will install many instances of MT4 or MT5 and put 1 pair on each instance during the testing phase. This is highly recommended, and will increase the likelihood that you will see trades in the early days.
Help Video
Please watch this entire video, it will walk you through common issues.
Setting Adjustments
To change any setting, you must right click on the chart, click expert list, then properties.
If your account has not traded for an entire week straight, then you likely need to make setting adjustments.
Max Spread
The most common setting that needs to be changed is the Max Spread. By default our Max Spread setting is 5, which means that if your broker spread is above 5 the software won't trade. Know that during some hours of the day, the spread will be higher, so this is something you will have to pay attention to.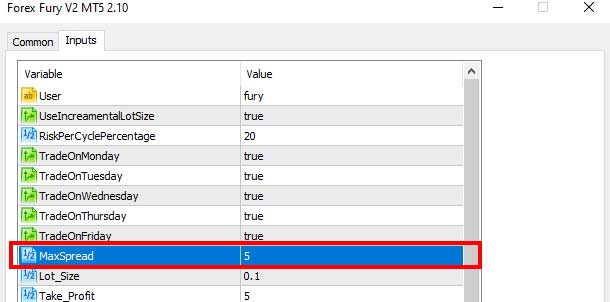 You can see the spread for the currency you are trading by looking at the difference between the bid and the ask. Or Right Click in your market watch go to columns and click spread.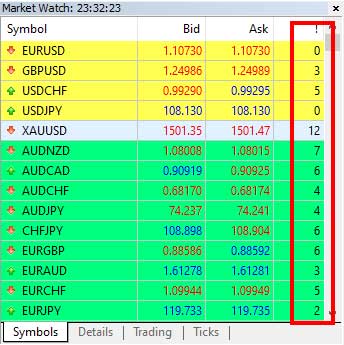 In this example you can see there are multiple currencies with a spread above 5 spread. Note, this is different for every broker.
Obviously, keeping a low spread is best for our strategy, and so increasing this number too high can hurt your results. So, you want to keep this number close to the actual spread and ensure your broker has lower spreads.
Wrong Timeframe
Make sure Forex Fury is on the M15 timeframe, or it won't trade.

Max Orders
In many cases, like with FIFO brokers in the US mostly you will have to set maxorders to 1. This will not change how the EA trades, and will in actuality make it trade better because there will be less commission.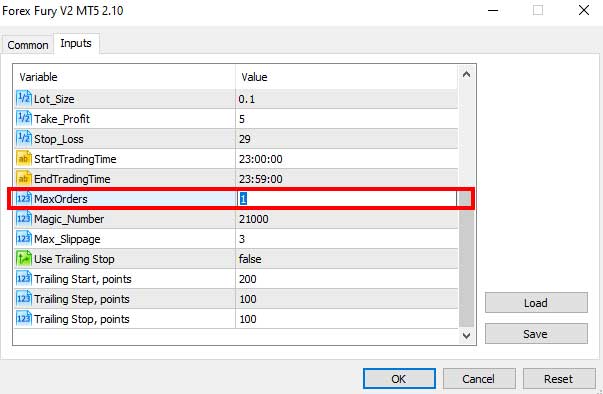 IncreamentalLotSize
If you are using a smaller account, generally under $1000, you will want to set increamentallotsize to false and use a smaller lot size.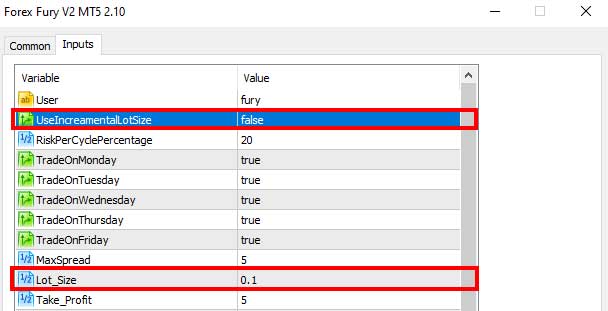 You will generally see an error in your experts tab telling you there is insufficient funds is this is required.
Wrap Up
Again, please be patient. If the EA isn't trading the #1 reason is the trader hasn't waited long enough, and is just running 1 setup.
The testing phase is important, install more instances of MT4 and run more pairs.
Thanks for reading.