We are a group of Forex traders with one mission make a winning robot. After years and development we have achieved our goal.
We now have to aim higher.
We want to share the work we've done and accrue resources so that we can make the software even more effective.
I hope that you join us on our mission to create the best trading system to ever hit the market. We know what we have in Fury is profitable and believe we can make all our clients successful regardless of skill level.
Our Internal Ratings
Strategy
Coding
Updates
Support
Results
Technological Advances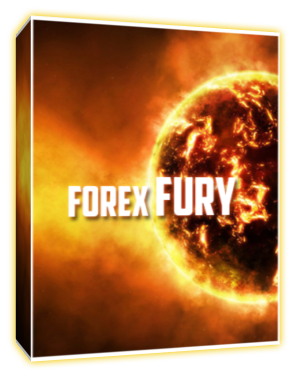 While nearly every other developer in this market will rate themselves as 100% across the board. We have a much more fluid rating system of our progress as a company. We believe that it's important to evaluate ourselves not only based on our opinions, but based on the responses we get from the community.
In order to achieve more, and take the next step as a company, we here at Forex Fury have to be honest with our current capabilities, so that we understand where we can improve.
We've been providing our services going on 3 years now, and there's no signs of slowing.
Our trading method is based on the fundamental properties of time restriction. In order to provide a viable trading robot, the first thing you need to do is limit your losses, and we feel the easiest way to do this is to create a system built for a specific time period.
We open trades 4-5pm EST. During this time, the market is lacking in volatility which is perfect for an advanced scalping approach to pick up easy wins. This means, that our robot is in and out of the market within 1-2 hours every single day. The approach has proven to be profitable on multiple pairs, which you can see in the trading accounts we provide on the front page of our website.
Where the majority of robot developers go wrong, is in trying to code a project that is too large, or all encompassing. In focusing on 1 hour per day, we've been able to drill down and test 100x more data than our competitors.
While some traders prefer to trade the entire day, this is not a simple task with an automated robot, and it's one of the main reason our competitors fail.
Our methodology is simple, but our approach to fundamental and technical analysis is industry leading.
Here is a quick breakdown of our settings / properties.
Useincreamentallotsize – this is our money management, it can be set to TRUE or FALSE. If FALSE, you can set your own lot size.

Lot_Size – set your own lot size here.

RiskPerCyclePercentage – this is the value of money management in percentage. If you set this number at 20, the EA will limit the loss to 20% of your account.

TradeOnMonday, TradeOnTuesday, TradeOnWednesday, TradeOnThursday, TradeOnFriday – this is self explanatory. You can set the days in which you want the EA to trade.

MaxSpread – this value will determine if the EA will open trades or not based on your broker spread. If your broker spread is above our default value of 2.5, then you need to increase the max spread to accommodate.

Take Profit – this is the amount of pips Fury will close winning trades at.

Stop Loss – this is the amount of pips Fury will close losing trades at. We keep the SL hidden from the broker, but it's on every trade.

MaxOrders – this determines how many trades are placed at once. For FIFO, this should be set to 1.

StartTradingTime, EndTradingTime – this is a set time when the EA is allowed to open trades.

MaxSlippage – this value will determine if Fury will open trades or not based on your broker slippage.

MagicNumber – this value just needs to be different on each chart if you run multiple pairs in one account.

Start – The start point for first trailing stop to kick in.

Step – The distance between price and SL after first trail. So, after first trail there must be X points to apply the next trail.

Stop – The SL distance after each trail.
We do everything in our power to ensure that

you win trades

.
That's our promise, and guarantee.