Forex Fury is the most effective EA on the market. This software is the life's work of our development team and it provides traders of all skill levels an investment opportunity that is both safe and aggressive simultaneously. We know what it takes to succeed and we will do whatever it takes to help you grow your accounts.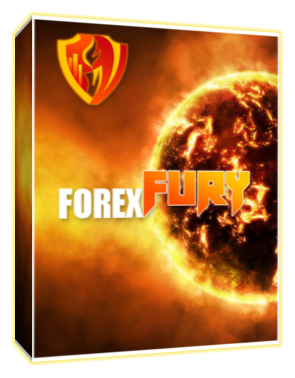 Compatible with NFA, FIFO, MT4 and MT5 Build 600+

Tested and Proven SET Files (always new settings in development)

Low, Medium & High Risk Strategies

ECN Support

Effective Money Management To Ensure Sustainable Growth

Trade Any Pair, Indices, or Crypto

Works With Any MT4/MT5 Trading Brokerage

Multiple Filters To Avoid Bad Market Conditions

Easy 5 Minute Installation With Full Guides and Videos
Please peruse our real trading accounts below. You will find both live and demo accounts, that show the true power of the Fury software. Our accounts track records and trading privileges are fully verified by a third party (Myfxbook), and they are all with trusted brokerages.
Update: Settings for our accounts can be found in our members area and are are always free to download.

Most Popular
Gold
$229.99
1 Live Account License
Unlimited Demo Accounts
Free Updates
High Performance Settings
Lifetime Membership
Diamond
$439.99
2 Live Account License
Unlimited Demo Accounts
Free Updates
High Performance Settings
Lifetime Membership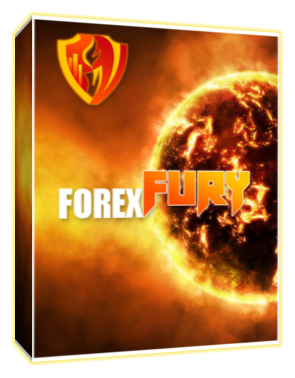 Having trouble ordering? Email us, or try placing an order with PayPal directly, by clicking here.
The client feedback for our product is over 90% positive.
We are not perfect, but we are always updating, learning, and bettering our service through free updates and continuous development.
Tuhin Tushar Kar
2021-07-21
The bot is really amazing, i have tested it in demo account (low risk), just turn it off in news time, it takes accurate trades. Amazing result
Best EA! Using the longs / shorts only mode with some high risk settings and flipping accounts!! GoOD WORK
I've been using Forex Fury for 4 years. It is a powerful robot, with a great base strategy. I have used it to grow many different accounts and rely on it daily to create passive income. Currently I have 3 live accounts, and I'm just running the ULTRA LOW RISK SET file on all 3 of them with 6 pairs on each. Doing this I'm gaining 15-20% per month. Usually I take the winnings and try to trade them manually and muck them up lol. Thanks for everything, your loyal fan!
Brahmananda Reddy
2021-07-10
I am running furry in my demo account, so far its giving nice results. depostit amount:10000$ SL=50 TP=10 ONE SET TRADE PER DAY=TRUE and remaining settings are default only. Please can anyone suggest me , what settings gives for consistent results for furry. Thank you. Regards, Brahma
5 stars well deserved I must admit that I was a bit skeptical at the beginning about algo trading and EAs in general. After careful research, at the end I decided to buy the Forex Fury EA (they offered me even a discount) from their website. Mistakenly, I wanted to back-test Forex Fury (even though they say explicitly on their website that it won't work because it needs live data): the results of the back-testing were really poor (always a loss). I was thinking that maybe the reputation of this EA was not well grounded. But I decided anyway to give a go with demo accounts, and that's where this EA really changed my mind and proved to be very effective, delivering constantly profitable trades and even closing loosing position at a profit, where many human traders (including me of course) could have sold at a loss instead. For a bit more than a month (about 23 trades in total) I have tested Forex Fury on seven demo accounts, running in parallel with different strategies using their standard SET files (from Ultra Low Risk to Aggressive) and two different pairs (EUR/USD and GBP/USD). At the end I have chosen the best performing strategy with these results: 100% wins and average profit of 5 pips on every single trade day after day. Now I have launched a live account with real money and the best strategy and enjoy very much the results that Forex Fury is delivering also on my live account (for the time being all at profit). Well done, Forex Fury team! Acc. to the experience so far, this was for me the best money spent on a EA. I am looking forward to more profits in the next months and your future upgrades. Keep up with the good job!
Fury is a good bot with multiple purposes. I like to use Fury: - To try and flip accounts at high risk - To use super low risk to give me extra capital that i use to take my own manual trades Thanks for the helpful bot
not perfect mas awesome
best bot on the markt use with care, dont over leverage, and spend time testing i have cut down my work hrs cuz of fury income look forwrd to v5
Happy with the robot, my account is now making 6% gains per week. Took me a while to figure it all out though. I see the guides are a bit easier than they used to be but still could work on being more beginner friendly. Thanks for the wins.
Growing my account steadily with Ultra Light Risk SET file on 10 different pairs. Take the time to learn the bot.