Forex Fury is the most effective EA on the market. This software is the life's work of our development team and it provides traders of all skill levels an investment opportunity that is both safe and aggressive simultaneously. We know what it takes to succeed and we will do whatever it takes to help you grow your accounts.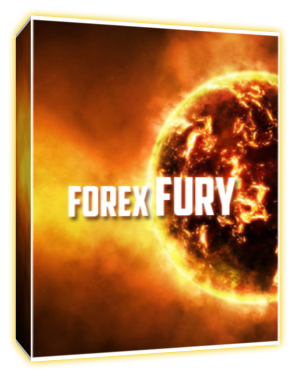 Compatible with NFA, FIFO, MT4 and MT5 Build 600+

Tested and Proven Settings (always new settings in development) Free

Low Risk Trading Strategy With A Drawdown Under 20%

ECN Support

Effective Money Management To Ensure Sustainable Growth

Perfected For Multiple Pairs

Works With Any MT4/MT5 Trading Brokerage

Multiple Filters To Avoid Bad Market Conditions

Easy 5 Minute Installation With Full Guides and Videos
Please peruse our real trading accounts below. You will find both live and demo accounts, that show the true power of the Fury software. Our accounts track records and trading privileges are fully verified by a third party (Myfxbook), and they are all with trusted brokerages.
Update: Some of the accounts below expired, this can happen from time to time so we are always adding more. These results are all very relevant.
We are adding many new live trading accounts to show the features of our latest update to V4.
The leap to this version is our biggest technological advance yet, so we are excited to showcase all of our new features in live trading conditions.
Settings for our new live accounts can be found in the members area.

Most Popular
Gold
$229.99
1 Live Account License
Unlimited Demo Accounts
Free Updates
High Performance Settings
Lifetime Membership
Diamond
$439.99
2 Live Account License
Unlimited Demo Accounts
Free Updates
High Performance Settings
Lifetime Membership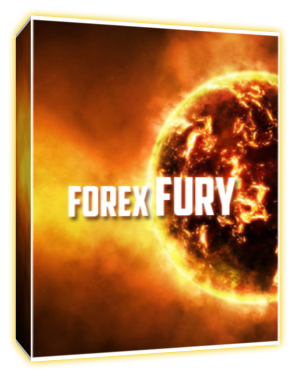 Having trouble ordering? Email us, or try placing an order with PayPal directly, by clicking here.
Updated weekly, the feedback for our product is 99% positive. This is very difficult to achieve in a market where there are competitors writing fake negative reviews. All the testimonials in this section are collected from third party websites including trustpilot, sitejabber and fpa.
Happy with the Fury service.

Forex Fury wins over 90% of the trades it places, which is what you should expect from a product with a strategy like this one.

Upgrading my account to Diamond soon as I get the chance.

Pick your pairs and go!

Forex Fury is a very intelligent system. I am now running 5 accounts, AUDJPY, USDCHF, USDJPY, EURUSD, and GBPUSD. Although, I am going to stop using GBPUSD because I saw Fury said to avoid it during brexit / election news smartly. Just have to keep with it.

Happy with my journey.

Forex Fury has renewed my faith in automated trading. I have been with the company 2 and a half years and have had mostly ups during this time.

All of my accounts are positive, and it's clear that the system works better and better the longer you use it. If you have a bad month or bad week, don't worry, just keep at it.

It's a long term strategy, that will always turn up

Signed up a year ago, been on and off with it, but I've found a strategy that works well for me now.

I run 10 demo accounts, and every month I

 take the best performing account and use those settings on my live account. This is a simple strategy, but one that works for me.

I'm a long term Fury member with 3 licenses, as I run 3 live accounts at the same time.

If you aren't having success with this software, then Forex simply isn't the market for you, or you aren't putting in the work.

Does exactly what they promise. Trades on your behalf, and takes less than 15 minutes to set everything up.

I like running 20+ demo accounts to test different pairs / settings

 and then use them on live accounts 🙂

EA Forex Fury is really excellent! 5 stars!

I recommend it to everyone, it is very easy to install thanks to the video and the pdf manual.

I'm using it with the EUR / USD and GBP / USD pairs and I'm getting really top results! WOW!

I am very happy !!!

Thanks to the assistance that responds quickly and with competence and courtesy! thanks ForexFury

I have tried many automatic EA but ForexFury is number one!

It is the best for me. If you use conservative parameters and abiding by the suggested time limits will work very well.

Forex Fury is a very helpful tool. It has made trading a much easier, and fun process. I was tired of staring at the charts trying to figure out when the next reversal was coming.

Now, all I do is let Fury run on it's own, and sometimes I'll shut it off if the markets are looking volatile.

Very low effort for stable gains.

I've been trading on and off for approximately 3 years. Mostly, used indicators and traded manually. This past year I decided to give expert advisors a try, and it didn't go well at first.

BUT..

Then I came across Forex Fury, a time restricted scalping system and I'm really doing great. I have 9 demo accounts running, and 1 live account. But I have 3 demos doing really good so I will upgrade to a diamond soon so I can get more wins.

I like quick, short trades and "easy wins" which makes this the perfect ea for me. Most other styles or strategies hold into trade too long and it works up my anxiety.

So this is what I needed.

Spending years in this market without success, I've grown a thick skin, but the success I've had with Forex fury has been making that soft again. With the win streaks

 that add up into the 2 300 pips range, I'm frequently compelled to recommend this trading expert advisor to many of my friends and family. The software certainly deserves a 5 star rating, and I'm happy to see that it's being rated properly by other readers of site jabber.

Good robot on GBPUSD, USDJPY, or USDCHF as long as no big news event happen. Use for few month and win my trade so 5 star for me.

Everything you need from an automated Forex Tool

Convenience

Consistency

Killer Instinct

These three items make up Forex Fury in my eyes. It is a ferocious trading system that only cares about winning trades and avoiding risk. The perfect addition to the Forex trader's arsenal who want to grab an extra 35 pips a day.

A very impressive service, with the best customer support team I've ever dealt with.

I went into this investment very skeptical, with little knowledge of Forex Fury, or automated trading in general.

The support team helped me understand how the system works, and I've started to make gains of 100 pips per week consistently on my account.

A very good experience to say the least.

This is my favorite robot by far.

Support 5/5

Trade quality 5/5

Consistency 5/5

Updates 5/5

Myfxbook 5/5

Forum 5/5

Settings 5/5

This is hitting everything for me, I have 3 licenses all winning on 1 different pair each.

USDJPY 5/5

USDCHF 5/5

EURGBP 5/5

Running demo acconuts on other pairs in testing!

Just got an email from the Forex Fury team asking me to share my experiences and I'm more than happy to oblige.

Been with Fury for a year and a half. Wasn't really much of a scalping trader when I first signed up, but I'm to say that has chgd and I'm now on board.

I run USDJPY, AUDUSD, EURGBP, XAAUSD on 4 separate accounts with settings pretty close to default. Though, I've done some testing over the years and made some small adjustments.

It's a great system, but just like any other robot in that it takes a little bit of a learning curve. If you're just going to let it run all the time in all conditions then it won't work.

It's built to work only in ranging conditions, so if you spend the few minutes a day making sure the markets aren't volatile you will win with the robot for many years.

If not, then you will struggle.

It's a good product with good support and a safe strategy.

If you are a talented trader you should be able to adapt quickly and make easy wins in ranging markets. If you are a trader who is used to losing, it will take longer, and you will have to test or learn more.

The software exceeded my expectations right out of the gate, but it takes a bit of testing at the beginning. I'd say a learning curve of about 3 weeks.

It's really not much, but if you are looking for get rick quick, look elsewhere or don't look at all.

I am happy w Fury because they keep updating and adjusting. They are so different from when I first signed up I think they might even be under a new ownership group in the past year.

Best $200 I've spent in FX.