Forex Fury is the most effective EA on the market. This software is the life's work of our development team and it provides traders of all skill levels an investment opportunity that is both safe and aggressive simultaneously. We know what it takes to succeed and we will do whatever it takes to help you grow your accounts.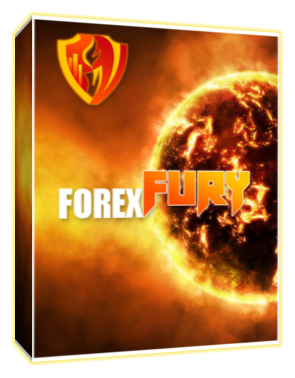 Compatible with NFA, FIFO, MT4 and MT5 Build 600+

Tested and Proven SET Files (always new settings in development)

Low, Medium & High Risk Strategies

ECN Support

Effective Money Management To Ensure Sustainable Growth

Trade Any Pair, Indices, or Crypto

Works With Any MT4/MT5 Trading Brokerage

Multiple Filters To Avoid Bad Market Conditions

Easy 5 Minute Installation With Full Guides and Videos
Please peruse our real trading accounts below. You will find both live and demo accounts, that show the true power of the Fury software. Our accounts track records and trading privileges are fully verified by a third party (Myfxbook), and they are all with trusted brokerages.
Update: Settings for our accounts can be found in our members area and are are always free to download.

Most Popular
Gold
$229.99
1 Live Account License
Unlimited Demo Accounts
Free Updates
High Performance Settings
Lifetime Membership
Diamond
$439.99
2 Live Account License
Unlimited Demo Accounts
Free Updates
High Performance Settings
Lifetime Membership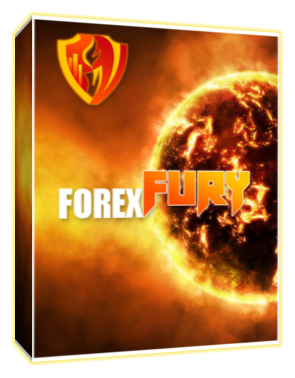 Having trouble ordering? Email us, or try placing an order with PayPal directly, by clicking here.
The client feedback for our product is over 90% positive.
We are not perfect, but we are always updating, learning, and bettering our service through free updates and continuous development.
Just upgraded to 3 live licenses after having success on my first live account for over 6 months. The strategy of the fury software uses some sort of moving average cross but there's something else I can't figure out that makes it so much better than other moving average cross based strategies. They won't tell me and just call it their special sauce. I think I would do much better if I knew exactly what it was doing but i don't think they will tell me. Regardless the wins are coming in bunches and my accounts are growing really fast. Tell me the secret sauce and I'll give 5 stars 😛 All kidding aside, excellent robot.
Great customer service! forex fury was very helpful and prompt on my request for refund.
The best EA you can get! I bought this a week ago and I am trying it with different risk levels - so far I am really impressed by the high risk set, somehow it gets me 3% a day. However Im still on a Demo Account, will switch to a real after a few more weeks of testing.
A VERY VALUABLE TOOL HITTIN' QUICK WINNERS FOR A FEW YEARS ON THIS JUST USIN THE EXTRA PIPS TO TRADE MANUALLY, GOT A COUPLE LICENSES NOW GONNA SET UP A LONG TERM ACCOUNT SOON, BUT I MOSTLY LIKE SHORT TERM TRADING WITH THIS AND FLIPPING FROM ONE PAIR TO ANOTHER AND THEN BACK AGAIN DEPENDING ON HOW THE MARKET IS LOOKING USUALLY JUST HIT UP RANGING MARKETS LIKE THEY SAY BUT SEEN A NEW VIDEO FOR TRENDS THAT IM BOUT TO TEST OUT BIG 5 STAR
This is the best Bot I use, and have used for many years. Out of the box it isn't perfect, there are lots of settings, lots of set files, but the logic is proven. If you carefully set it up, run your tests, and know what you're trying to accomplish you can be very successful. Don't just throw it on 30 charts 24 hours a day like I did when I first started or you will have pain. Take the time to follow the advice the members area and suppor tteam give you and you will win a lot of trades nad have a passive income source.
It was a bit of a challenge for the first couple weeks, but it's been worth the grind. My account is seeing incredible growth using Fury. They need to make this easier for new traders, and they told me they are re-doing all their videos and adding more videos this month, so hopefully that's the case!
I'd say the installation was mildly frustrating. But the results are outstanding. Logic is good, risk reward ratio is good, scalping approach is good. Just a really got trading bot, but needs to be made easier. Should take 10 minutes to install, not 25.
Many noticable strides as a company in the last 6 months. Happy with the results and happy with the updates. Only concern is the need for a news filter, but apparently this will be added in the V5 update. I'll update you to 5 stars when you get the news filter 😉
I own 4 licenses of Forex Fury. This means, I found it profitable on 3 live accounts, so I purchased a 4th. A big change to the software came in V3/4 with the range filter. Before this the bot was exclusively high risk short term, which is fun but can be painful. With the range filter, it can be trusted for longer periods of time and I'm running it on most of my accounts. How you use it is important, excellent base strategy.
This is a good trading robot, just as long as you put in the right settings (most importantly the TIME!!!). If you are considering this bot, take your time to find out the best trading times for it. Perhaps the only thing I would suggest is if the team creates a forum or channel, where users can discuss about the best trading settings, the trading pairs, and the corresponding trading times for the pairs. They could also create a section on the forex fury website dedicated to its settings. I recommend this bot