Been a while since we've updated the blog here.
First, we are still actively working on V5, but with the success of V4.1 we are not putting much pressure on this update. Obviously we want to keep getting better, but the performance of V4.1 has been so stellar, that there's just no reason in current conditions to roll out a new version.
Unlike most product developers, we test our new versions vigorously on live accounts, and will not release anything until there's multiple months of performance better than the last version in those live conditions.
#1 Ranked Forex Robot (Forex Fury)
You might be wondering, why this post is titled the #1 ranked Forex robot.
Well, I'm happy to announce that we've started to be recognized by some of the biggest finance websites on the internet as the #1 robot. This didn't happen overnight, as Forex Fury has been on the market since 2014!

This means we are nearing our 10 year anniversary.
So, what sites have us ranked the #1 Forex Robot? Let's get into it:
Benzinga (https://www.benzinga.com/money/best-forex-robots)

We are ranked #1 on Benzinga, one of the largest Finance websites on the internet.
WikiJob (https://www.wikijob.co.uk/trading/forex/10-best-forex-robots)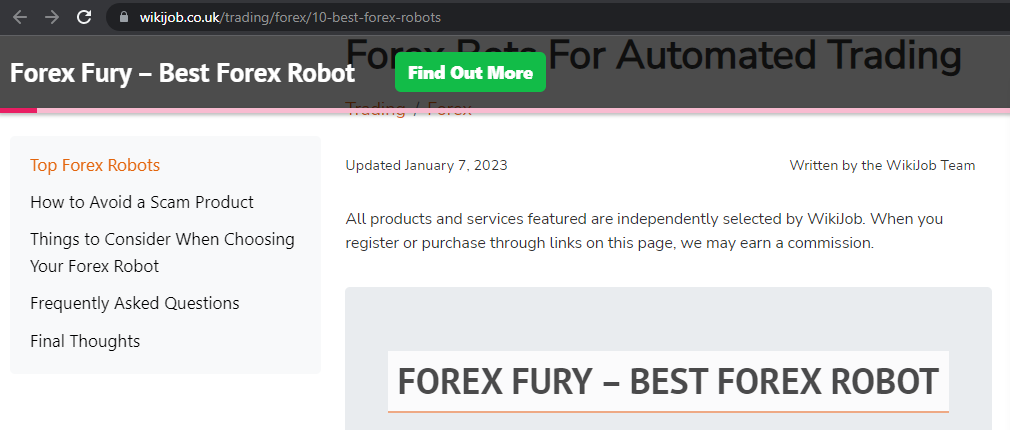 We are ranked #1 on WikiJob, another huge website in the financial space.
Business2Community (https://www.business2community.com/trading/best-forex-trading-bots)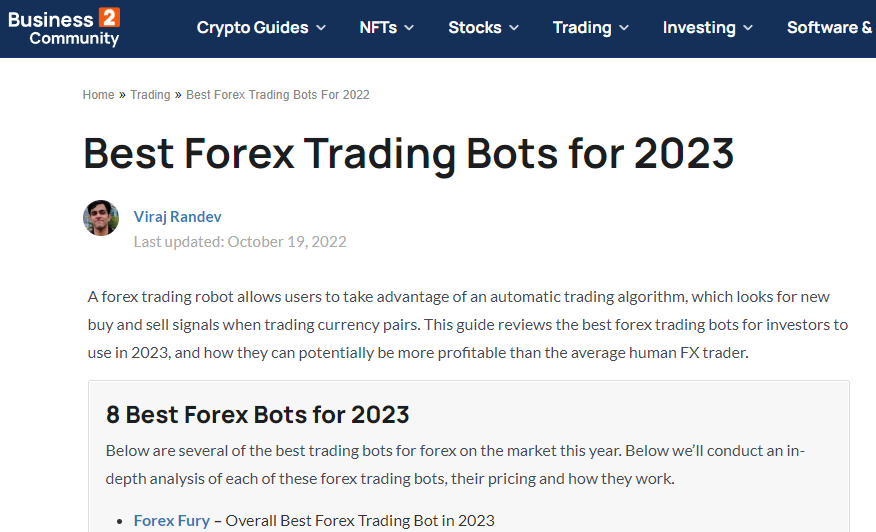 We are ranked #1 on Business2Community
Slashdot sorted by Highest Rated (https://slashdot.org/software/forex-robots/?sort=rating_avg)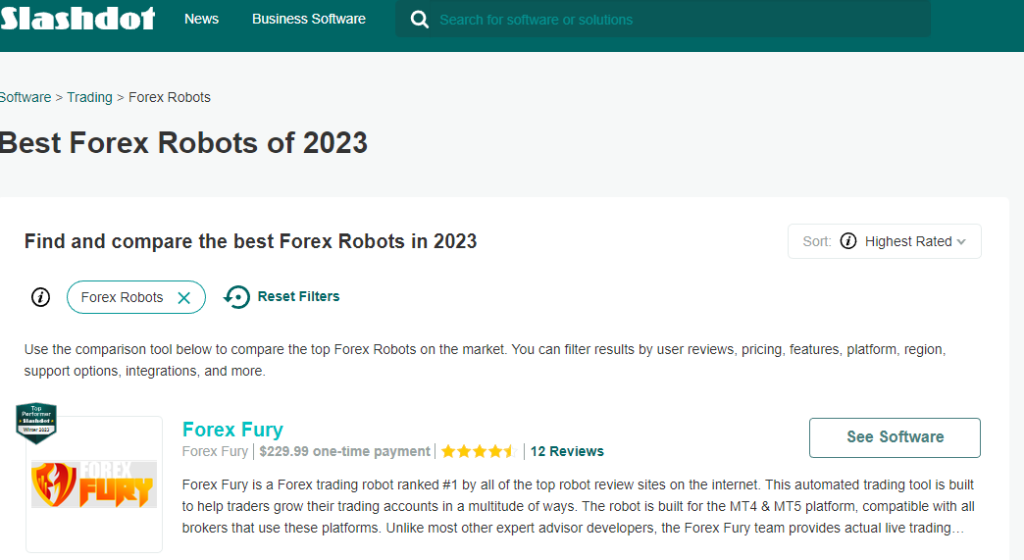 We are ranked #1 on Slashdot when you sort by the Highest Rated. If you don't put highest rated, it puts sponsored posts ahead of us.
SourceForge (https://sourceforge.net/software/forex-robots/?sort=rating_avg)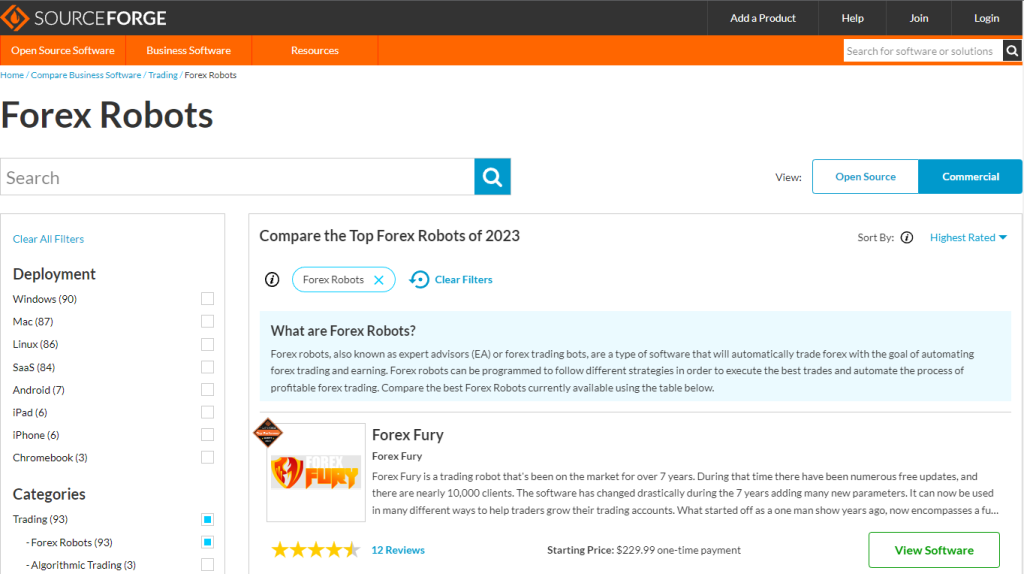 We are ranked #1 on SourceForge out of 93 Forex robots.
What does this mean?
Well, to us, this means a lot. Being recognized by big financial websites is very important to us after nearly a decade working on this software.
I do believe that we have more work to do, but we are incredibly motivated by all of this support.
Every time, we see positivity, we are more likely to go the extra mile for everyone who's part of this wonderful community of traders.

A special thanks to all the clients that have given us 4 & 5 star ratings on many of these different platforms as well.
Thanks so much, and much love as we continue to grow our accounts!
Join us today..